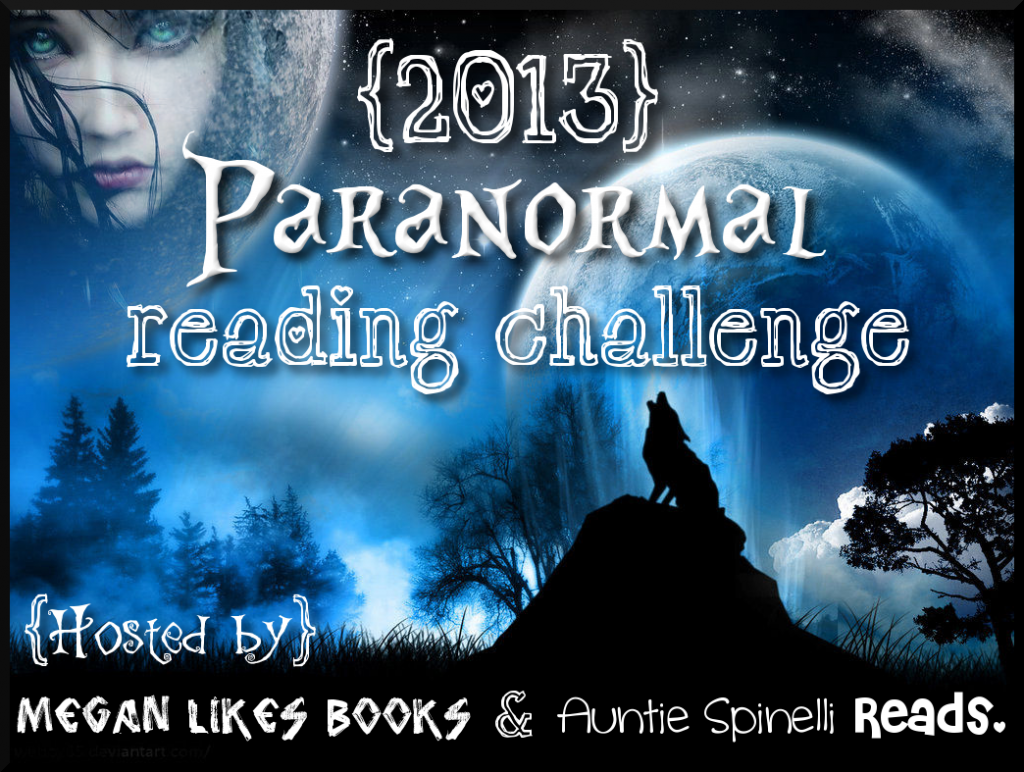 The 2013 Paranormal Reading Challenge is hosted by Megan Likes Books and Auntie Spinelli Reads. I've never participated in a reading challenge before, and since I love paranormal books, I thought that this one would be perfect! For all of the details and to sign up, just click on the button above!
The goal is to read at least one book featuring each of the following paranormal creatures:
Vampires
Werewolves/Shifters
Fey
Angels/Nephilim
Mermaids
Dragons
Zombies
Demons
Witches/Wizards
Ghosts
Aliens
Other (ie: sirens, unicorns, centaurs, timetravel etc.)
This is going to be a lot of fun! I'm especially excited about checking out books with paranormal creatures that I haven't had the chance to read about yet.